Submission Preparation Checklist
As part of the submission process, authors are required to check off their submission's compliance with all of the following items, and submissions may be returned to authors that do not adhere to these guidelines.
Artikel belum pernah submit atau dipublikasikan sebelumnya di jurnal lain.
Artikel yang dikirim dalam bentuk format berikut OpenOffice, Microsoft Word, atau RTF.
Melampirkan Referensi
Artikel yang disubmit sudah sesuai dengan template Jurnal Esensi Hukum
Esensi Hukum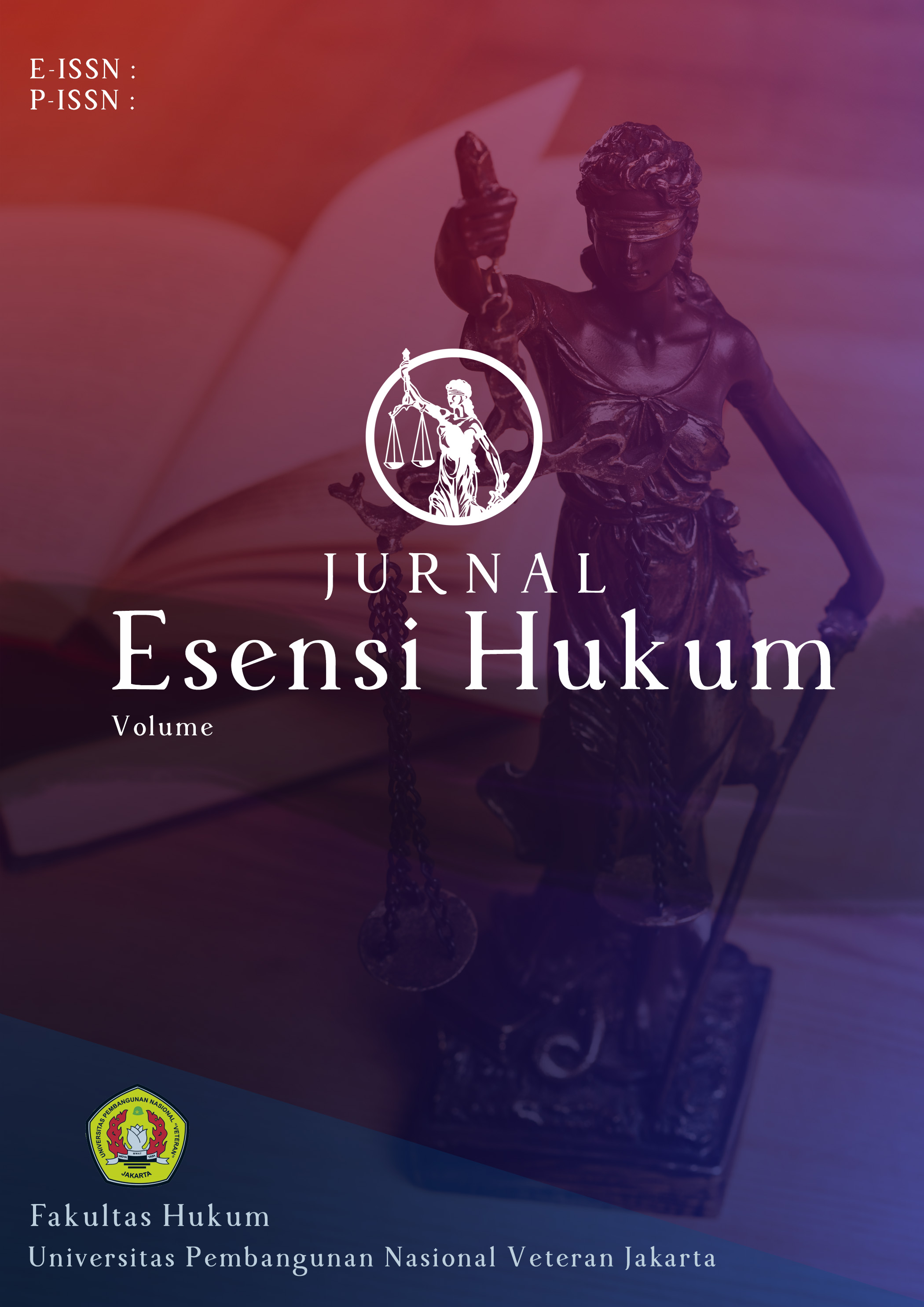 Jurnal Esensi Hukum diterbitkan oleh Magister Hukum Fakultas Hukum Universitas Pembangunan Nasional "Veteran" Jakarta. Pertama terbit pada tahun 2019, yang terbit 2 (dua) kali dalam setahun yakni pada bulan Juni dan Desember
Jurnal Esensi Hukum merupakan sarana publikasi bagi para akademisi, peneliti, dan praktisi di bidang hukum dalam menerbitkan artikel hasil penelitian dan artikel telaah konseptual.
P-ISSN : 2716-2893 | E-ISSN : 2716-2982
Privacy Statement
Nama dan alamat email yang dimasukkan di situs jurnal ini akan digunakan secara eksklusif untuk tujuan jurnal ini dan tidak akan tersedia untuk tujuan lain atau untuk pihak lain.